2023 Kia EV9 Concept Will Debut Soon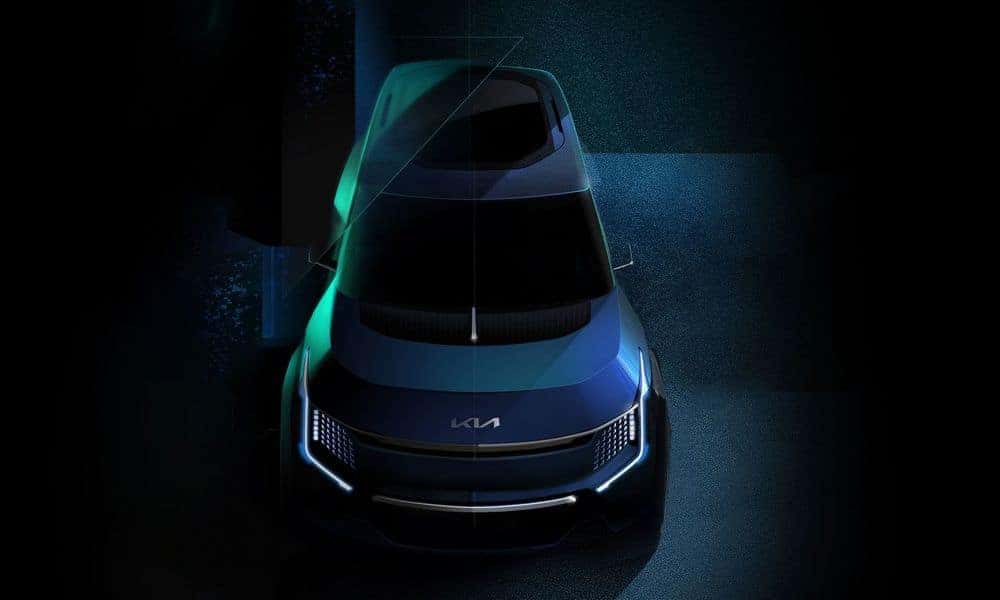 Kia will reveal its Kia EV9 Concept on November 17 at the 2021 Los Angeles Auto Show, and it has Kia fans super excited. With a total of 11 electric vehicles Kia plans on introducing before 2026, the EV9 is just one of the many SUVs that will eventually go into production. Kia uses the prefix "EV" followed by a number that represents the vehicle's position concerning the rest of the models for its electric vehicle lineup. Being an EV9 model, this concept will likely slot at or near the top of Kia's electric vehicle offerings.    
What to Expect
There have been rumors online that the EV9 could be a replacement or electric version of the Telluride SUV, but this is yet to be determined. There are details from automotive news sources indicating that the EV9 will share a platform with the Hyundai Ioniq 7 and come with either a rear-wheel or all-wheel-drive configuration. On the other hand, the EV6 is expected to roll out globally in January 2022, and even though it's smaller than the EV9, it makes 576hp provided by its dual motors. The EV9 is expected to make about the exact ballpark figures, but we can't be sure until Kia unveils it. The driving range is estimated to provide 200-300 miles of range per charge (this will ultimately depend on battery size and the number of motors).   
Vehicle Cost and Trim Levels
Being a concept vehicle, there are no official pricing figures available yet for the EV9, but automotive news sources predict a price range of $50,000 to $65,000 once it goes into production. There are four trim levels to expect: Standard Range, Long Range, GT-Line, and GT.   
Concept Design Features
Weeks before the scheduled reveal date, Kia released a batch of teaser images of the EV9 Concept, which displays similar proportions to the Telluride SUV. These rendered images show a futuristic-looking vehicle with rhombus-shaped elements, curves, and angles that attract attention from every corner. At such an early stage, the EV9 Concept is very likely to undergo various changes before it's production-ready by Kia's standards.
Kia has a lot planned in the next several months and well into next year, with more news likely to trickle in about its electric vehicles along with updates. In the meantime, if you are looking for a new Kia SUV, contact us today at Southern Kia Greenbrier, and we can assist you in securing your next family vehicle at the best possible price. We have a great selection of Telluride, Sorentos, Seltos, and Sportage SUVs that deliver exceptional quality and practicality for everyday driving. Are you working with a budget? If so, ask us about our flexible payment options to see if you qualify for low monthly payments. For any questions or general inquires, fill out our contact form, and we'll respond within the same day!
Image Source: Kia