A Review of the 2021 Kia Sorento Hybrid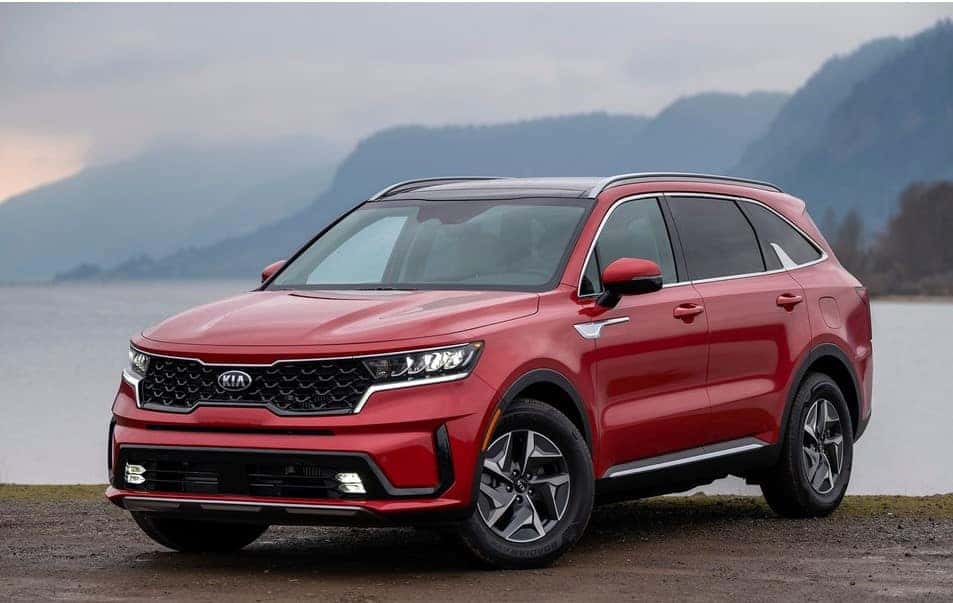 The Kia Sorento Hybrid enters the 2021 model year in a mid-size third-row SUV body style as Kia finds a way to make the vehicle appeal to willing buyers. Hybrids are the next popular vehicle model next to EVs, and Kia knows that offering both powertrains is advantageous to optimize sales. For the family-oriented consumer, buying a new Kia Sorento Hybrid is a wise investment for several reasons. For starters, there's a competent engine that works in conjunction with hybrid components, superb fuel economy, and a spacious interior with enough room to seat six to seven passengers comfortably, depending on the seating arrangement.   
Performance and Electric Power
Powering the 2021 Kia Sorento Hybrid is a 1.6 L Turbocharged 4-cylinder engine that produces 227hp and 258 lb-ft of torque via a six-speed automatic transmission. The instant torque from its electric-hybrid components helps the Sorento Hybrid accelerate very well from low speeds. The ride quality is also admirable and feels soft and premium because of the Sorento Hybrid's 17-inch Aero Design Alloy Wheels (upgradeable to 20-inch wheels). The Kia Sorento Hybrid is ideal for long-distance driving because its turbocharged hybrid drivetrain provides a combined range of 655 miles, with a 35mpg highway and 39mpg in the city (with 37mpg combined). 
New Bold Design
The car's exterior design plays a significant factor in the car shopping experience for many consumers, and the Kia Sorento Hybrid doesn't disappoint. Its design is bold, dynamic, and fresh both on the inside as well as outside. Its exterior lines evoke a commanding presence, and the front fascia features a wide tiger-nose grille that integrates nicely with its LED lights. Another noticeable feature is the separation of the main lights and the daytime running light modules that give the Sorento Hybrid a more modern appearance.  
A Premium New Interior
Some impressive interior features are available on the Kia Sorento Hybrid, such as a 12.3 digital instrument cluster and a Blind View Monitor feature that projects a live video view on the driver's screen that activates by itself when using the turn signals to switch lanes. The seating arrangement is versatile on the Sorento Hybrid, allowing drivers to select from a bench seat in the second row or two separate captain's chairs. Kia currently offers the 2021 Sorento Hybrid in two trim levels that include the S trim starts from a base price of $33,590, and the EX trim goes for $36,590. (Please note that pricing is subject to change to accommodate destination fees and other optional equipment).
If the 2021 Kia Sorento Hybrid appeals to you, don't hesitate to contact us at Southern Kia Greenbrier, and we will be more than happy to assist you in securing the ideal family SUV that best suits your family and your budget. If you are looking for a more custom ride that appeals to your sense of style, fill out our contact form, and we'll help you get started on placing a custom order for your ideal vehicle. With us, you will never have to deal with the headache of costly monthly payments because we have affordable leasing and financing options for those that qualify. We are also offering our new and certified pre-owned Kia inventory at everyday low prices. Call us or visit us today! 
Image Source: Kia