The 2022 Kia Sorento PHEV is an Impressive Off-Road Machine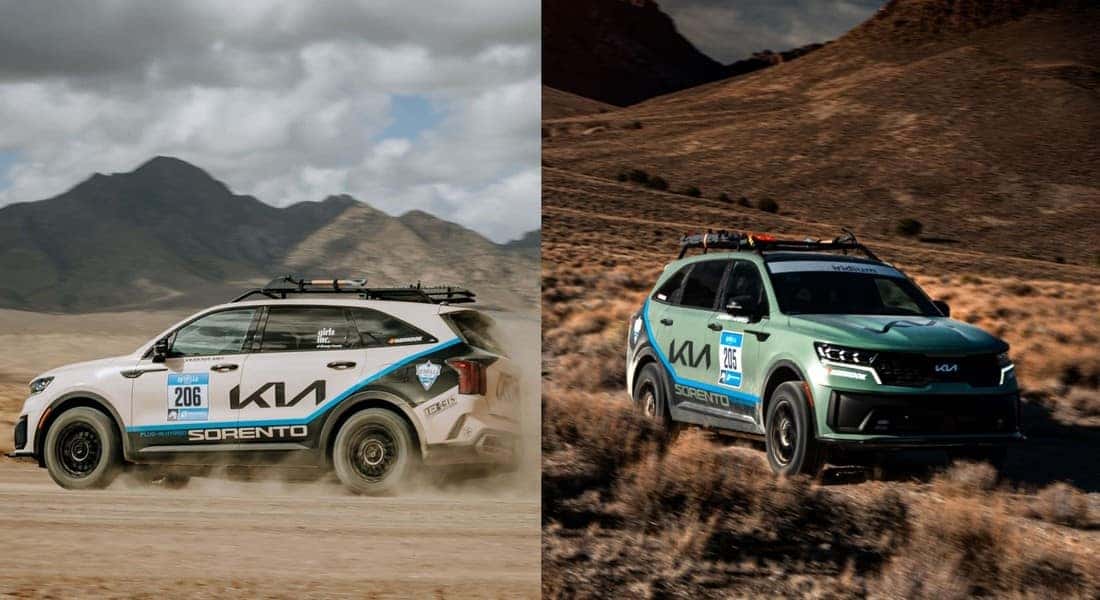 The 2022 Kia Sorento PHEV won second and third place during the All Women's 2021 Rebelle Rally, a challenging off-road event that spans nearly 1,500 miles across the Nevada and California desert. Two teams displayed exceptional navigational and driving skills with the help of two custom-built Kia Sorento plug-in hybrid SUVs. What is more impressive, is how a family SUV is able to be transformed into a trail-blazing off-roader. Since it's also a hybrid, the racing teams were able to take advantage of the vehicle's fuel efficiency.   
Modifications of the Sorento PHEV
LGE-CTS Motorsports took on the task of modifying the Sorento PHEVs to make them off-road worthy and to increase their performance and handling characteristics. Some of the modifications include underbody armor, a front bumper guard, and a skid plate. The vehicle rides on 17-inch KMB Wheels wrapped in Dynapro AT2 All-Terrain tires. More upgrades include a 1-inch lift kit which gives the Sorento PHEV six inches of ground clearance.   
Engine and Performance
Under the hood is a turbocharged 1.6 L GDI 4-cylinder with a 66.9kW electric motor that produces 261hp and 258 lb-ft of torque. It has a total range of 460 miles and 32 of those miles can be all-electric only provided by its 13.8 kWh battery pack. This is what makes hybrid powertrains so great, by combining gasoline and hybrid components, the vehicle can experience increased fuel range.  
Fuel-Saving Capabilities
Kia engineers recommended the teams to drive both Sorento PHEVs in Eco Mode to reduce gasoline and battery expenditure. Even though this was at the cost of performance, it outweighed the alternative which was running out of fuel too soon. Especially when the event is 1,500 miles long, every fuel-saving feature helps. Given the distance the teams had to travel, that means the Sorento PHEV needed to refuel at least three times before making it to the endpoint of the race.  
Buying a 2022 Kia Sorento 
If you think the 2022 Kia Sorento is impressive, check out our unbeatable deals on all of our 2022 Kia Sorento models. You can contact us today at Southern Kia Greenbrier and we can assist you in securing your next family vehicle at a fair price. Its reliable engine combined with top-notch fuel efficiency makes the Kia Sorento the perfect SUV for everyday driving and off-road fun. From a starting base price of $29,490 (plus destination fee), you can get one today and qualify for low-monthly payments after a credit check. Do you want to place a custom order? You can do so by filling out our online contact form and telling us how you want your Kia Sorento to look like and we'll provide you with more information on the next steps.
Image Source: Kia