The 2022 Kia Soul Receives New Badging and Eliminates Manual Transmission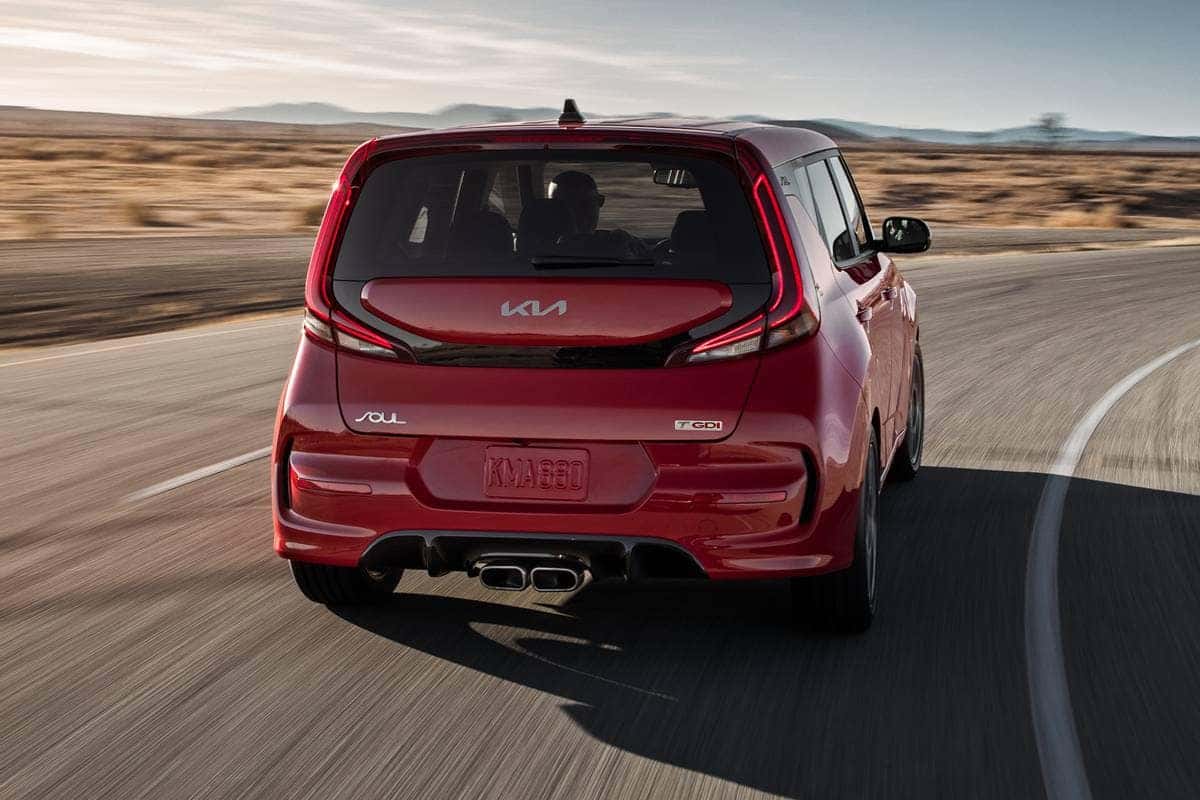 The Kia Soul receives a couple of updates for the 2022 model year in the form of Kia's new logo, in addition to the discontinuation of the manual transmission. These changes benefit the Kia Soul in several ways, such as prioritizing the benefits of an automatic gearbox and refreshing the front and rear of the vehicle with a modern logo design. Compared to the rest of the Kia lineup, the Kia Soul is a unique car with an upright stance and cubic shape. Its compact form means that it's not very lengthy or wide, making it more attractive to consumers in urban areas that often park in tight spaces. The exterior of the vehicle is an immediate eye-grabber with its futuristic front grille design and narrow headlights. Toward the rear, a combination of curves and angles gives the Kia Soul a tasteful and sporty appearance.   
Pricing and Features
In terms of pricing, the 2022 Kia Soul starts at $19,190 (plus destination fee) for the base LX trim that receives several updates. The infotainment screen increases to an 8-inch display, and prospective buyers have the option to choose a Technology Package that adds a whole suite of safety features with the addition of 16-inch alloy wheels. The top-trim Turbo model has a base price of $27,790 (plus destination fee) and is the most potent option out of all the other trim levels. The Kia Soul Turbo comes with a 1.6 L 4-cylinder engine that puts out 201hp via a 7-speed automatic transmission. Kia claims the Turbo model can accelerate from 0 to 60 mph in about 6.5 seconds and has a top speed of 128mph.  
Upgrades and Infotainment
The S, X-Line, and GT-Line models receive dual-zone climate control, push-button start, wireless smartphone charging, and two more USB ports as standard. Additional features include ambient lighting, a heads-up display, keyless entry, including heated front seats and a heated steering wheel. Kia offers customization to consumers with multiple two-tone exterior paint options and a plethora of interior color schemes. Apple CarPlay and Android Auto capability are standard across all models with a 10.3-inch display, but the LX gets a smaller 8-inch unit. SiriusXM satellite radio, real-time traffic updates, in-dash navigation, are also available in the 2022 Kia Soul. Most models come with a six-speaker stereo system, but a premium Harman/Kardon setup is standard on the Turbo model.
Buy a New 2022 Kia Soul
The Kia Soul is Kia's youthful city commuter that evokes a fun and sporty ride. Because of its cargo capacity and specifications, the Kia Soul falls into the SUV category. A compact SUV has its advantages, such as maneuvering in tight parking spaces while still having the space to carry recreational equipment and luggage.   
Are you interested in buying a new 2022 Kia Soul? Visit us or give us a call at Southern Kia Greenbrier. We are your vehicle hub for everything Kia! We offer flexible leasing and finance options tailored to make your purchasing experience easy and hassle-free. Start today and submit our contact form and get one step closer to driving a new Kia Soul. We also have a wide selection of new or certified pre-owned Kia models at affordable prices.
Image Source: Kia